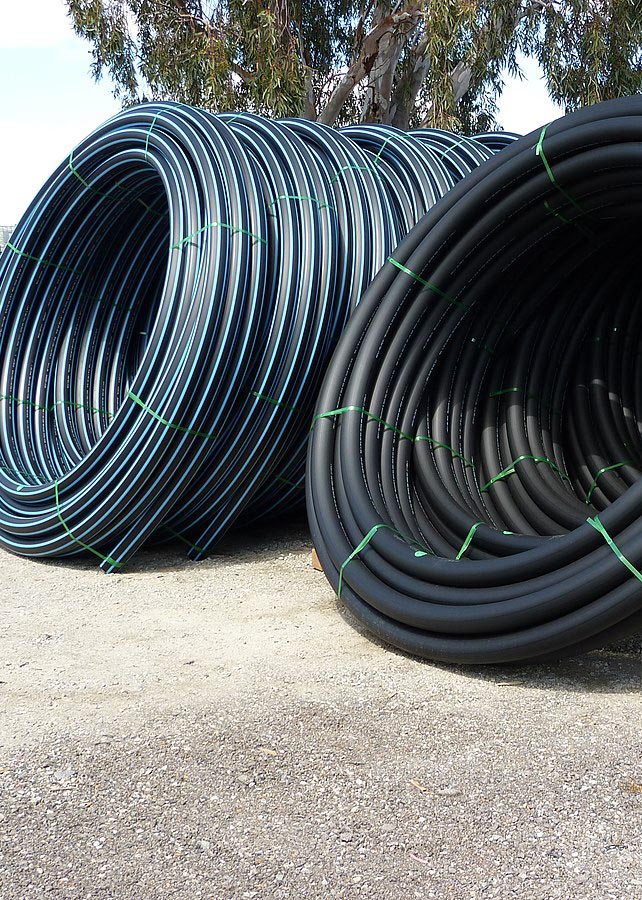 Polyethylene pipes are among the most common plastic pipes in agriculture, industries and constructing buildings. Durability and pressure and impact resistance are the main advantages among the consumer and has been able to gain trust by offering consistent, high-quality products.
Wide range of products, is another advantage of KP. We can offer a wide range of pipe diameters and pressure resistance between 2 and 20 atm.
Sewerage and waste-water PE
PE pipes are one of the best options for water, gas and other chemicals transfer and play a very important role in everyday life of human beings and this is due to outstanding physical and chemical characteristics of this material. Resistance against, shock, abrasion, rust and chemical, high flow and low internal friction of the pipe are some of the main properties of this type. This is why PE covers a wide range of purposes and makes it suitable for agricultural and building construction.
Easy installation, low expenses and economical implementation costs, along with the aforementioned properties, make PE pipes one of the best choices for water and waste-water and sewerage. Since PE pipes are chemical resistant and can endure against acid and alkaline, project managers use them with peace of mind.
High flow, and low internal friction, resistance against shock, rust and corrosion, are the main reasons that PE pipes rarely get clogged, or punctured.
PVC pipes are commonly used for irrigation and sewerage, low-pressure or high-pressure lines in agriculture or industry.
 The implementation of these pipes is quite easy as no welding or expensive fitting are necessary.
This type of pipe is a composition of different materials and additives. The resin formulation for PVC pipes, is the key-role in quality as well as production expenses.
Unfortunately, to reduce the expenses of the pipe but definitely the life span of the produce.
We are honored to have offered our customers the best quality and achieved many outstanding projects in the region and country in the past 20 years.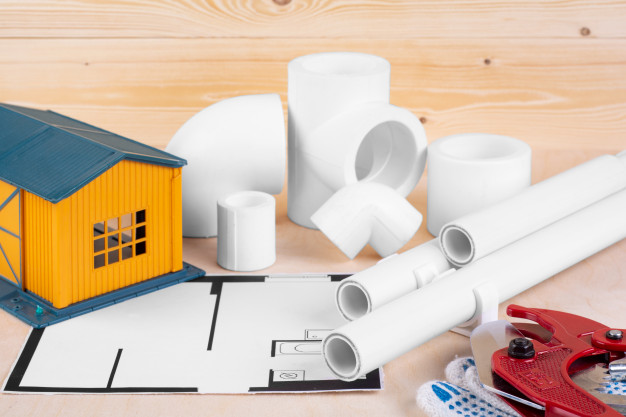 PPRC pipes and fitting are one of the best choices for cold and hot water as well as heating & cooling systems.
This type of pipe, is widely used for buildings and heating/cooling systems as the inner surface of it is completely smooth and has a very low friction level, is residue and rust free and also has no impact on taste, smell, or color of drinking water.
What makes PP a very healthy choice for buildings is that it has no impact on color, smell and taste of water, is rust free, no sludge or alga can be formed inside it and finally, it is chemical resistant.
Aside from the aforementioned physical & chemical advantages, easy installation through the use of heat fitting machine makes it very cheap and cost effective. It is 20 to 30 % cheaper and 70 % faster to install this type of pipe compared to older types.
As our experts are working on the development of some products, our commercial department is binding relationship with some reliable suppliers so that we can provide our customers with products such as drippers, irrigation ships, fittings and other products in this range. This enables KP to offer a comprehensive solution to its esteemed customers.